CD "Scare Me Not" came out as the 41st album of famous Belgian label "Unfathomless" (by the way, in 2004 another great Lithuanian composer - Darius Čiuta - released his album "Ld2i-(3)" here) on the 1st of March, 2017. The albums' location is a site with abandoned soviet machines and building materials near Utena (Lithuania). It was mixed in Sala's studio 2013-2016.
Before talking about music, i want to mention especially aesthetic design of the release. Limited edition of 200 hand-numbered copies, all include an additional art card on 300gr matt-coated satin-paper. Packaged in clear vinyl sleeve with folded insert. Artwork [Treatments] and Design [Cover] – Daniel Crokaert. Photography By [Cover Design & Treatments Based Exclusively On Photos By] and Selfie – Audrius Šimkūnas.
The music is called Non-Music, Field-Recording, Experimental in discogs.com. I would call it Earth music because it comes from Nature.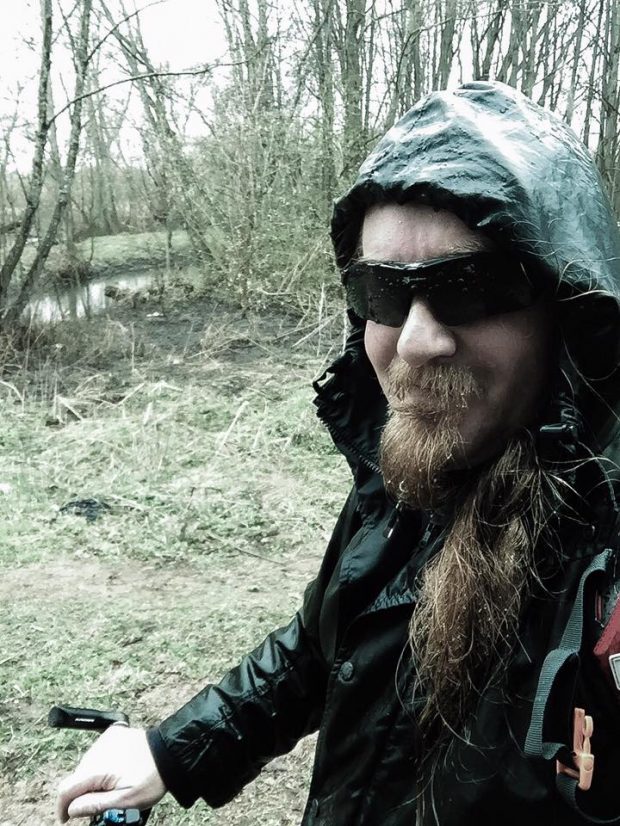 There are two tracks.
1 Scare Me Not I
2 Scare Me Not II
The first starts (and ends) with birds' voices (here, i remember one more great Lithuanian experimentalist, also a rock musician, Gintautas Gascevičius who used birds' voices in his trance-like album "FonoGrafijos" http://www.radikaliai.lt/garsas-sound/3966-recenzija-gintautas-gascevicius-fonografijos-2017-portalas).
The first track is 44 minutes and 4 seconds. The second one - 20:46. So, we have equally 75 minutes of Music. Or Sound. Or ...
I always like to image my mundus imaginalis when i listen to such music. So, i do not really know what Audrius wanted to say with this album but it seems to me as good as Coil's Musick to Play in the Dark. Something in common they have. And this is not just a music, it is a ritual about which i do not understand anything.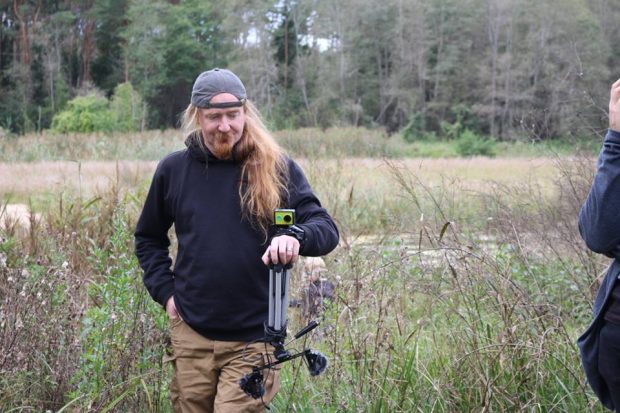 Lots of low noises in the second track make it more "scary" and it seems like a dual brother of the first one (although, in its middle, there are many noises).
That's all i can say about this album. You must hear it. Audrius knows how to "make" Music, how to "make" great photos (he must release an album, i say).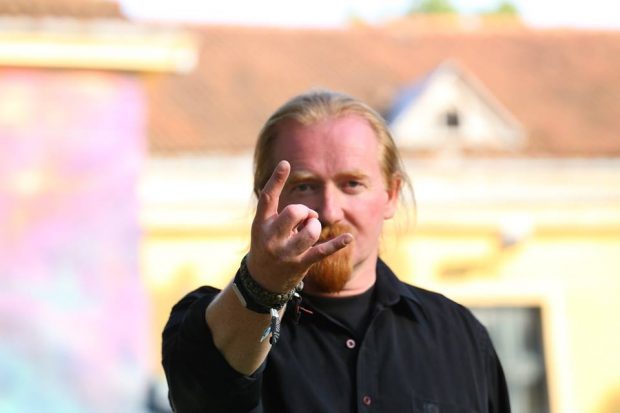 Audrius Šimkūnas. Photo by Donatas Bielkauskas.
Audrius says, he doesn't care which album in row it is: "I have several albums that I began on my desktop. There are official CDs, self-releases, digital ones... What's the difference? When time comes, an album comes out."
The three best musicians for Audrius: Bathory, Slayer and Coil. Do not forget (if You did not know it): he played in the first Lithuanian pagan metal / neofolk bands in 1990s: Poccolus, Ha Lela, Zpoan Vtenz. Those bands will always remain classics of Lithuanian scene. Album of Poccolus (same title) was recorded at Tamsta studio (Vilnius, Lithuania) in autumn of 1995 and released in 1996 in South Korea (Hammerheart Production). It is the only album of one of the earliest Lithuanian black metal bands. The album was rereleased in 2006.
However, the most playable band at Audrius' home is SunnO))).
I would like talk more about SALA, but i can't. I need to listen Scare Me Not again - those birds make me mad and ask to go into their crazy and mysterious forest with strange sounds...
P.S. The photo of the old printing machine is superb: it looks like a face.
Check SALA Live in Utena, Lithuania, 2015 05 13: https://www.facebook.com/events/1828539287471578/?active_tab=about.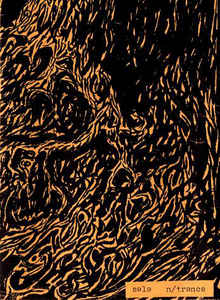 SALA's first album "n/trance", 1995.
Links:
http://alas23.blogspot.lt
https://soundcloud.com/sala-1
https://www.youtube.com/user/dragonas23/videos
https://sala.bandcamp.com
https://www.facebook.com/SALA-111773435505321